Luke House
The Community Meal Program
---
How it Works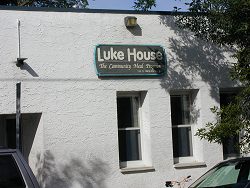 Each group of volunteers for a given monthly lunch or dinner chooses a menu, and each member of the group chooses an item to provide on a consistent basis. Providing the food for the meal is a group effort. Group members participate in the meal in different ways. Some people provide food and then come to Luke House to prepare, serve and share the meal. Others participate by regularly providing their meal item. They may come to Luke House occasionally, seldom or never, but they play a key part in this ministry of hospitality nonetheless. Volunteers commit to a level of participation and to providing consistently what they can comfortably afford to supply.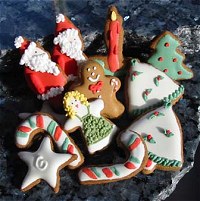 Every year about this time - true to dog-eared recipe cards - you may find yourself faithfully baking amaretti, baklava, barquillos, benne, biscotti, kringle, krumkake, pizzelles, springerle, stollen or tuile. Or maybe you just prefer spritz or snickerdoodles.
Whatever your family's preferences, your Christmas cookies are very likely more than the sum of their ingredients. Their scents and textures are the stuff of... read more here....
The crowd replied, "What do you want us to do?"
Luke 3:10-11 "If you have two coats," he replied, "give one away.
If you have extra food,
give it away to those who are hungry."
Hours:
Lunch is served
Monday through Thursday
11:30 a.m-12:30 p.m..

Dinner is served
Sunday through Thursday, 5:45 until 6:30 p.m.
Luke House Inc.
310 South Ingersoll Street
Madison, WI 53703-3739
(608) 256-6325

Contact us by Email: